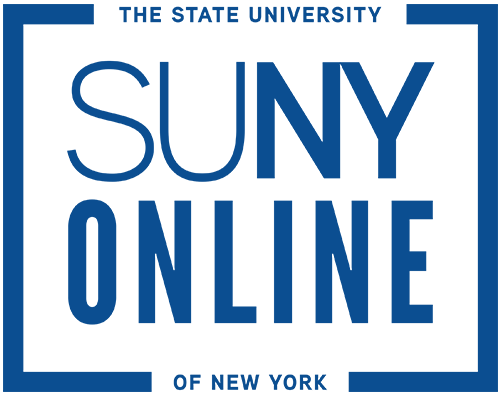 Presenters:
Kim Scalzo, Director of Open SUNY & Interim Exec Director of Academic Technologies & Innovation.
Chuck Spuches, Provost Fellow, SUNY Online, State University of New York.

Day 1 Panel Presentation
Open SUNY to SUNY Online
SUNY Online is complementary to the 600+ Open SUNY degree and certificate programs already available from SUNY campuses and builds on SUNY's 25 years of experience in online learning with a focus on delivering quality at scale. SUNY Online is targeting a subset of programs which will be brought to scale across a set of academic pathways with very different approaches and strategies for program identification, promotion and recruitment, student support, program design, course design and delivery, technology infrastructure, and financial models. This session will provide an update on the current portfolio of SUNY Online program offerings, lessons learned from the pilot, plans for new program offerings, and ways for campuses to contribute to SUNY Online as we approach the official launch in Fall 2020. Updates on the support models and services for both Open SUNY and SUNY Online will also be provided.